GSO BLUEMED Working Group
The GSO BLUEMED Working Group, established in the framework of Euro-Mediterranean Senior Officials Group in Research and Innovation, is the steering body of the BLUEMED Initiative. Co-chaired by the two chairs of the Union for the Mediterranean, EC-DG Research and Innovation and Jordan , in close cooperation with the Secretariat of the Union for the Mediterranean (UfMS) and joined by officially appointed delegates from Mediterranean countries, it replaces the role of the Strategic Board.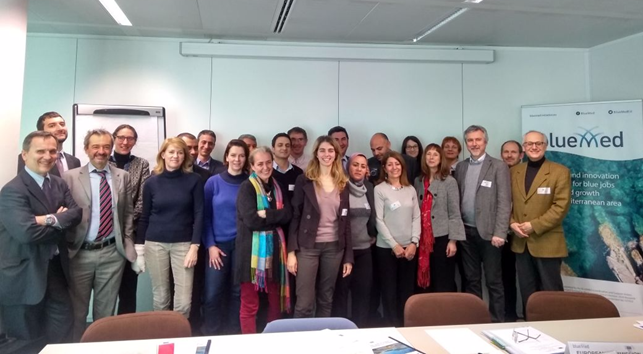 Aiming at promoting the extension of the BLUEMED Initiative and related activities to non-EU UfM Countries willing to join on a voluntary basis, the GSO BLUEMED WG also continues the mandate of the Strategic Board of:
facilitating and promoting the BLUEMED SRIA adoption by the bordering Mediterranean countries;
promoting cooperation/joint actions with the two sub-regional Mediterranean Initiatives "EU Strategy for the Adriatic Ionian Region" (EUSAIR) and the "Western Mediterranean initiative" of the European Commission (DG REGIO, DG MARE);
liaising with relevant public and private organisations and programmes management authorities;
disseminating BLUEMED achievements in high-level policy events and towards major framework programmes for research and innovation.
The Horizon 2020 CSA BLUEMED will support the activities of the GSO BLUEMED WG.